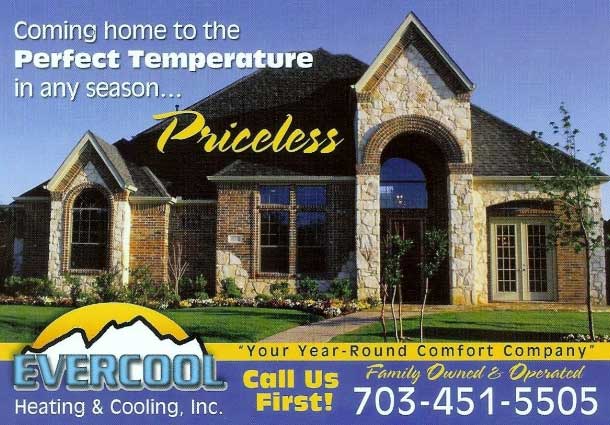 Springfield Air Conditioner Repair
Having a well-maintained air conditioning unit may make a massive impact in Springfield and the surrounding areas. We're a Northern Virginia community, which usually means that the heat can truly soar in summer. Without a correctly running air conditioning units, you might be left hot and uncomfortable.
Air conditioning is not merely a luxury here in Springfield; it's a must! Suppose your air conditioning unit on your house in Springfield isn't working correctly. In that case, we encourage you to get Ever Cool Heating & Air Conditioning near you in Springfield and talk with a skilled and trusted HVAC service member from our staff so we can provide you with a solution.
Our technicians are highly-trained, skilled professionals who are considerate to your home's requirements and will work efficiently to repair, replace, or set up your AC system in Springfield, VA, and all parts in a timely, cost-efficient method. Save money and time with the support of a West Springfield air conditioning professional from our team.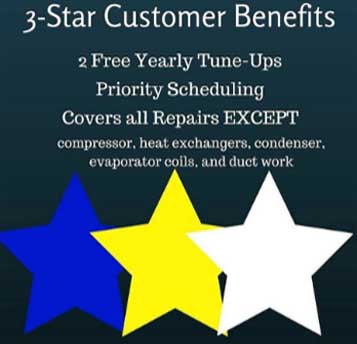 Checking & Maintenance
We provide HVAC repairs in West Springfield, Lorton, Woodbridge, Lake Ridge, Rose Hill, Burk, and Alexandria areas. . Call us for assistance! Below are common symptoms that may suggest your HVAC unit wants service:
If You Repair or Replace Your AC Unit?
Deciding whether you should fix or replace your AC system can be challenging, mainly because a complete AC replacement can be a substantial investment. But, just like any other appliance, there is a time for every single cooling system's lifespan when continuing to cover repairs becomes less cost-effective than installing a new unit. Our educated professionals can supply you with an honest assessment of your air purifier condition and help you make a better decision that is best for your needs and price range.
Proudly Serving Virginia Since 2003
Honest and Fair Pricing Call Now for a Quote! 703-451-5505 Award-winning HVAC service That Soars Above the Rest

EXPERIENCE – HONESTY - QUALITY OF WORK
Our High Trained Heating & Air Conditioning Contractors Honest and Fair Pricing Call Now for a Quote! 703-451-5505
Licence & Insured
Over 20 Years of Experience Honest and Fair Pricing Call Now for a Quote! 703-451-5505
Benefit of Service
You Should consider replacing your HVAC unit if:
1) Your device is over 15 years old
2) The price of repairs multiplied by the device's age (in years) is greater than the expense of a brand new unit
3) Your air conditioner uses obsolete R-22 refrigerant- R-22
4) Your cooling costs monthly rises
5)Your heating and air conditioning unit has trouble keeping your home cool
6) Your device is more prone to frequent HVAC repairs needed
How Often Should You Replace Your Homes AC Filters?
Changing your cooling system's filter is among the simplest and most common kinds of system repairs done. Your air purifier's lifespan will be different depending on factors such as the brand, your overall air quality, indoors and whether you have pets inside your house. Recommended replacing your AC filter every 6-12 weeks. Fixing your filter every two weeks can help increase your ac system's efficiency and lower your energy consumption by around 15%! | CALL NOW (703) 451-5505.
Obtain an Inspection to Determine the Matter and the Cost
Just like any heating or cooling repair, the cost of your repair service will be contingent on the particular part or parts that have to be replaced. Because of this, you must have your system inspected by a trained cooling repair professional to get a more precise estimate of their anticipated costs. In Ever Cool, we make sure to be respectful of our customers' budgets and do everything we can to offer you transparent pricing with no hidden surprises. | CALL NOW (703) 451-5505.
When you select us, you can anticipate the following?
If you are having some of the difficulties mentioned above with your air conditioning unit, our team has the expertise to manage it quickly and economically. We know how important it is to get a dependable, working AC in your home. Among the best ways to provide your AC unit durability and durability is to schedule routine clear up problems before starting. Our Springfield AC repair specialists understand that your home is an investment in your future, and a correctly working air purifier can make all of the difference in your utility bill and your level of relaxation. | CALL NOW (703) 451-5505.